Register To Win A Year Supply Of Natural Balance Pet Food!
Pendleton Chief Joseph Spa Towel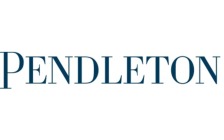 Supersized towel woven of cotton velour in vivid colors that stay true, wash after wash. Sheared on one side for softness, looped on the other for superior absorption. A luxury you'll love for the beach, hot tub or pool.
These towels are made following environmentally-friendly standards and under safe, socially responsible working conditions as certified by OEKO-TEX®.
40" x 70"
Pure cotton
Machine wash
Imported