Want to setup a bee-hive at your home? Get started here.
Panther Martin Deluxe Spinner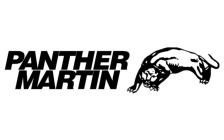 The all-silver, all gold colors and the painted patterns of the traditional Panther Martin deluxe lures make them classic fish catching lures. Our unique brass body and direct through the shaft design creates a uniquely effective lure. One of our all time best sellers.
Model # 2PMD-G
Weight: 1/16 oz.
Size: #2 Blade
Hook Size: 12
Bullet shaped solid brass bodies
Unique Shaft through Blade Design creates Easiest and Fastest Spinning Action in the World
Convex/Concave Blades Send out Sonic Vibrations that are Irresistible to Fish
Super Sharp Premium Quality Hooks Keep Fish Caught
Genuine Gold and Silver Plated Blades Reflect More Light & Attract Fish