Want to setup a bee-hive at your home? Get started here.
Panther Martin Classic Spinner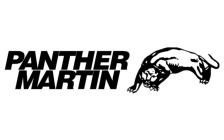 Panther Martin Classics are our most popular sonic spinners. The extraordinary fish catching ability of these lures have been proven time after time over the 50 years we have been selling them. Each and every year fisherman report catch after catch with Panther Martin Regulars. They are killer lures for all kinds of fresh water fish.
Model # 6PM-AG
Weight: 1/4 oz.
Size: #6 Blade
Hook Size: 8
Unique Shaft through Blade Design creates Easiest and Fastest Spinning Action in the World
Convex/Concave Blades Send out Sonic Vibrations that are Irresistible to Fish
Heavy Weighted Bodies Cast like Bullets and Go Down Deeper
Super Sharp Premium Quality Hooks Keep Fish Caught