Register To Win A Year Supply Of Natural Balance Pet Food!
Panacea Wrought Iron Fireplace Grate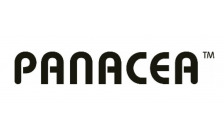 Hand wrought iron fire grate constructed so smaller pieces of burned wood fall to the fireplace floor through the openings in the grate, creating a bed of hot coals allowing the fire to burn from the bottom up. Raising the fire off the flor of your fireplace creates a hotter fire and helps draft the smoke and fumes out of the chimney instead of into your home. Burning your logs on a grate will also add life to your fireplace by protecting your hearth from direct contact with the flames.
27"
Black
Wrought Iron
6 Bars
8" H x 27" W x 13.5" D.