Register To Win A Year Supply Of Natural Balance Pet Food!
Panacea Single Shepherd's Hook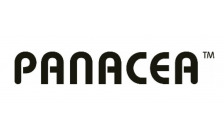 The Panacea single Shepherd's Hook hang wind chimes, flower baskets, or flags virtually anywhere. This hook will help you achieve backyard beatification in no time.
Features a narrow arch at the top, with an upward, u shaped curl at the end.
Single shepherd hook
Black, 36" hook.