Want to setup a bee-hive at your home? Get started here.
Origin Point Rabbit Guard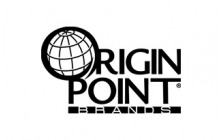 The 28 in x 50 ft rabbit guard from Origin Point is great for keeping rabbits and other varmints out of your garden or other unwanted areas. The fencing is galvanized for added strength, durability, and corrosion resistance. The fencing is designed so that the welded mesh openings become smaller at the bottom making it hard for rabbits and other varmints to squeeze through the openings. Rabbit guard is an economical solution that is easy to install and alter to meet your needs.
Roll is 28in H x 50ft L

Welded steel wire construction

Mesh openings gradually become narrower towards bottom where protection is most needed
Easy to install and can be cut to size in order to meet your needs

Ideal to use to keep out rabbits and other varmints from gardens and other unwanted areas