Naturulz Ultimate Healing Cream 4 oz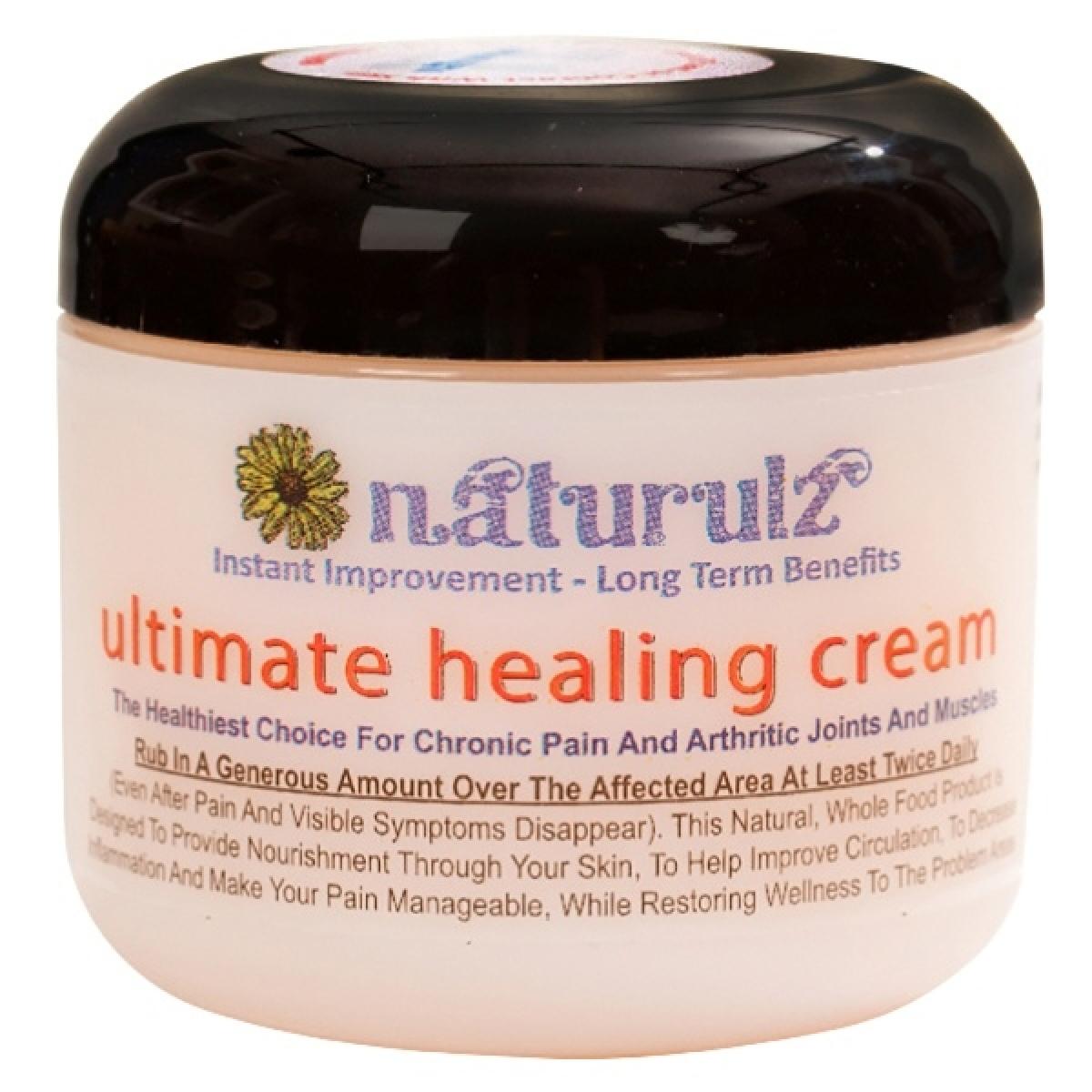 Description
Specifications
SKU: 2358777
Don't live with pain. Get back to being your best self. Made to reach deep into joints and muscles, put Ultimate Healing Cream on and put a smile on your face. While Big Pharma tries to chemically alter the body, Ultimate Healing Cream treats pain differently, providing the nutrition muscles and joints need.
Ultimate Healing Cream can be used everyday to provide synthetic free pain relief for even the most stubborn issues. It's the top seller in our top selling Naturulz line and the easiest way to get back in control and to start feeling great again. We have so many people who tell us such wonderful things. Try Naturulz and you'll agree.
Nutrition, coupled with moderate exercise, is the best remedy for living life on your terms.
INGREDIENTS: Cocos nucifera, Capsicum, Arnica montana, Camellia sinensis, Aspalathus linearis, Daucus carota sativa, Calendula officinalis, Urtica dioica, Mentha piperita, Matricaria chamomilla, Zinziber officinale