Want to setup a bee-hive at your home? Get started here.
Mustang Sierra Herculon Cut Back Saddle Pad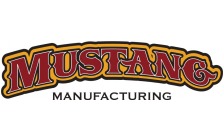 Durable herculon top, a one inch felt center, heavy fleece bottom and black wear leathers. Withers cut-out for a comfortable fit. Used to absorb sweat, cushion the saddle, and protect the horse's back.