Register To Win A Year Supply Of Natural Balance Pet Food!
Modern Farmhouse Washtub Planter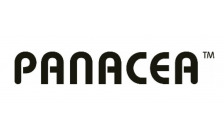 Modern Farmhouse designs are on-trend, classic looking garden accessories to decorate outdoor living spaces. Decorate your table with this smart, matte black bucket planter. The sturdy riveted copper plated handles add modern appeal and make it easy to move the piece. A unique centerpiece when filled with houseplants, garden blooms or with a collection of candles. You can also add potting mixture and start your own blooms. Includes Removable Rubber Drain Plug.