Want to setup a bee-hive at your home? Get started here.
Little Giant Live Trap 2 Door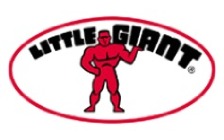 The Double-Door Entry Live Trap has two open entry ways, allowing unwanted animals to enter with more confidence. Catches animals without injury so they can be humanely disposed of or relocated. Made of heavy galvanized wire mesh with steel reinforcement. Features a spring-loaded door that is easy to bait and set and quick to release. Includes convenient carrying handle. 18 inch size works great for rats, weasels, red and flying squirrels, chipmunks, and other similar-size animals. Measures 18.75 inch long by 7 inch wide by 6.5 inch high.