Want to setup a bee-hive at your home? Get started here.
Little Giant Galvanized Hanging Poultry Feeder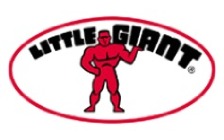 Little Giant's® Hanging Feeders are constructed of high-quality galvanized steel with rolled edges for safety and years of service. The 12 lb. Feeder Tube includes a 12" feeder pan. Hanging feeders save floor space, reduce waste by eliminating scratching, and cut down on debris in the feed. Hanging handle included.
Saves floor space
Reduces feed waste by eliminating scratching
Cuts down on debris in the feed
Hanging handle included
Holds approximately 12 pounds of feed
Dimensions: 12" x 10.125" H