Want to setup a bee-hive at your home? Get started here.
Little Giant Galvanized Dairy Pail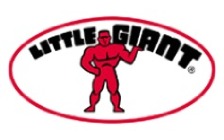 The classic metal pail that has been used on farms and ranches for over a century, now with a heavier and more durable galvanized coating to prevent rust and corrosion. The strong handle is notched for easy hanging. 10.25 inch diameter by 9.5 inch high, holds 8 quarts (2 gallons).
Classic metal pail, now with a heavier, more durable galvanized zinc coating
Rust and corrosion resistant
Notched handle for easy hanging
Holds 8 quarts (2 gallons)
Also available in other sizes