Want to setup a bee-hive at your home? Get started here.
Little Giant 1 Qt Jar Feeder Base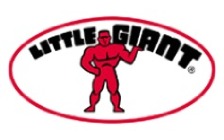 Fits the 1 qt. plastic screw-on water jar. Little Giant 806RED Plastic Feeder Chicken Base combines with the Little Giant 1-Quart Screw-On Feeder/Waterer Jar (Item No. 690, sold separately) to make a gravity chicken feeder for baby chicks and small birds. Features eight openings, with ribs to minimize feed overflow and spillage. 6.375 inch diameter by 2.5 inch high. This chicken feeder is made of heavy-duty polypropylene.
HIGHLY DURABLE - This feed tank base is made of heavy-duty polystyrene that is designed to withstand heat, cold, and cracks.
EASY ASSEMBLY - The feed dish base can be easily assembled and disassembled with the base using its simple screw on design.
HOLES FOR FEED - This food tray features eight holes for feeding and inner ribs that minimize feed overflow and spillage.
PAIRS WITH FEED JAR - This feeding ring is designed to combine with feeder jar to make a gravity-fed feeder.
MANY OPTIONS AVAILABLE - These premium feed trays are available in 3 colors; green, red, purple.