Want to setup a bee-hive at your home? Get started here.
Lincoln Electric Fleetweld Electrodes E6013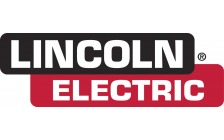 The Lincoln Electric Fleetweld 5/64" is a terrific all-position electrode for low amp welding on sheet metal, especially in applications where appearance is important. Designed for excellent performance with smaller AC welders with low open-circuit voltages. A perfect choice for jobs involving irregular or short welds that require a change in position.

5/64in. dia. x 12in.L sticks
1 lb tube

Material: Carbon and low alloy

Gives excellent bead appearance

Slag control accommodates vertical down welding

All-position design resists cold re-strikes

Easy-to-remove slag