Want to setup a bee-hive at your home? Get started here.
Lincoln Electric Fleetweld Electrodes E6011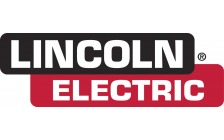 The Lincoln Electric 3/32 in. Fleetweld 180 E6011 Stick Electrode offers excellent arc stability. Fleetweld 35 is a great electrode to use on jobs where the steel isn't clean. And, this electrode can be used with low open circuit voltage (OCV) welders.

3/32in. dia. x 14in. L sticks
5 lb carton
Gives excellent bead appearance
Slag control accommodates vertical down welding
All-position design resists cold re-strikes
Easy-to-remove slag