Lincoln Electric EasyMIG® 140 Welder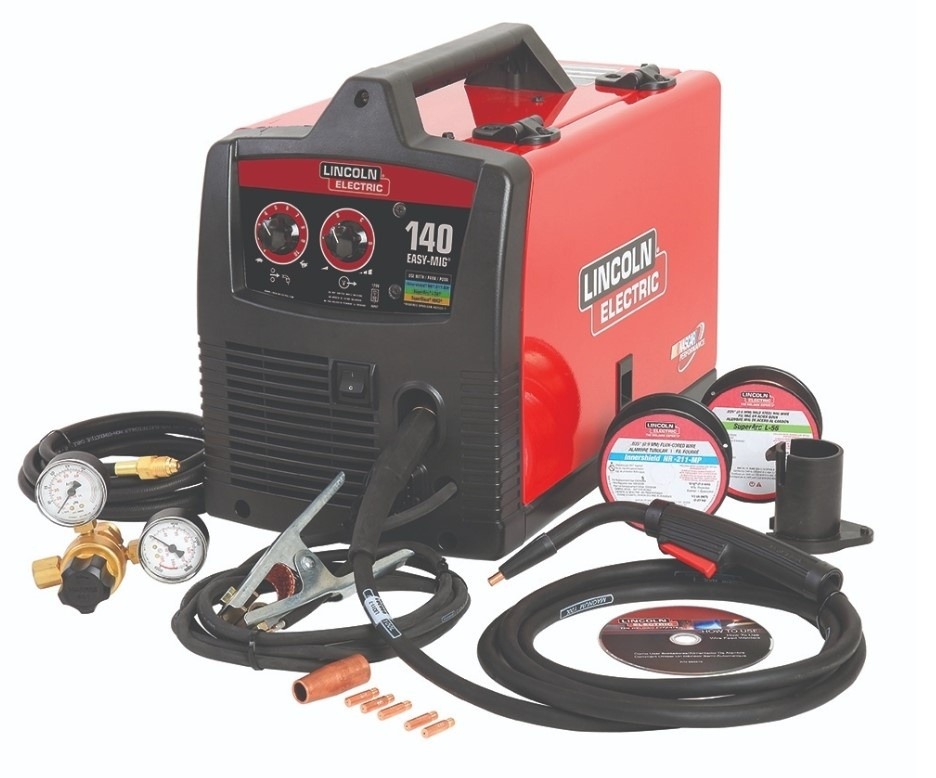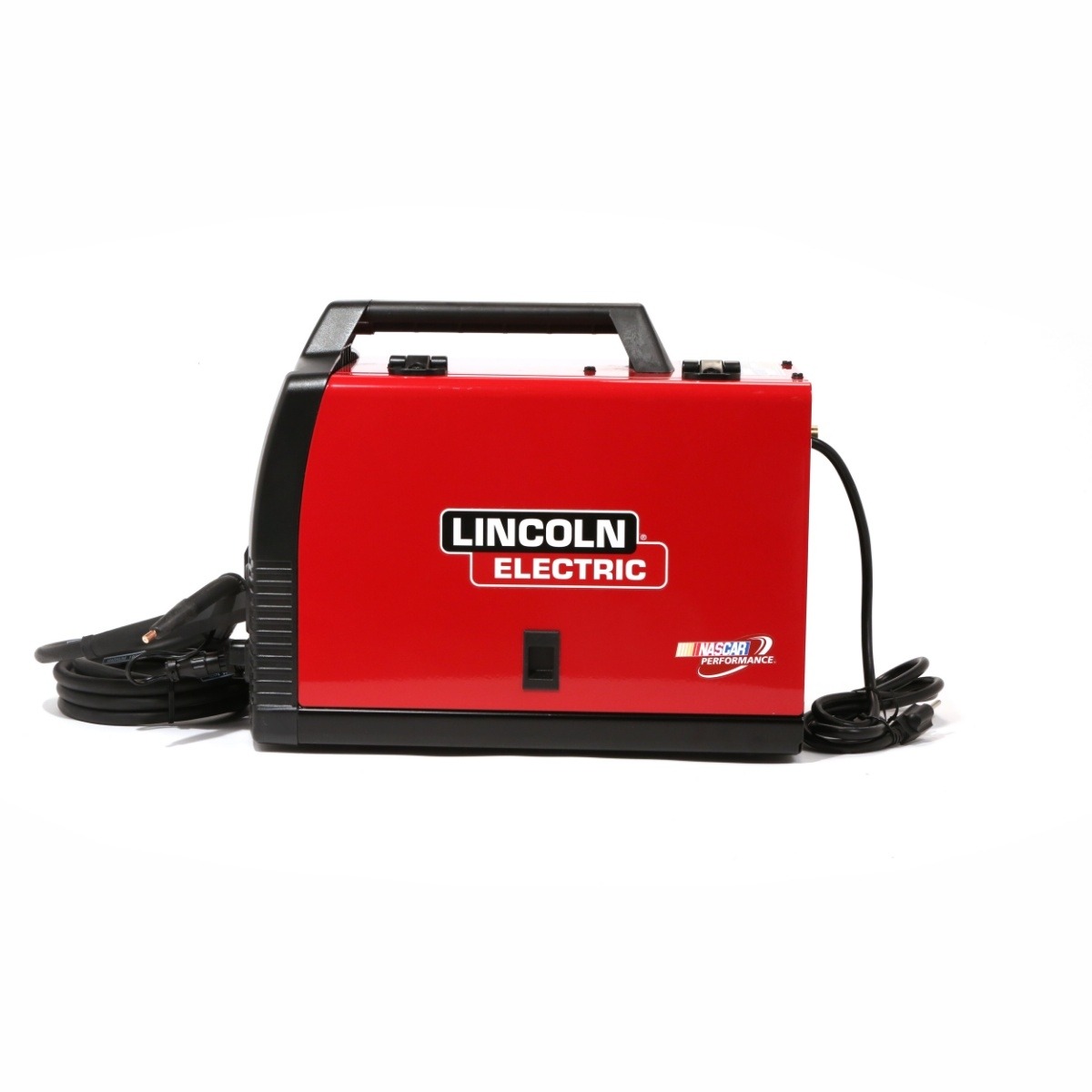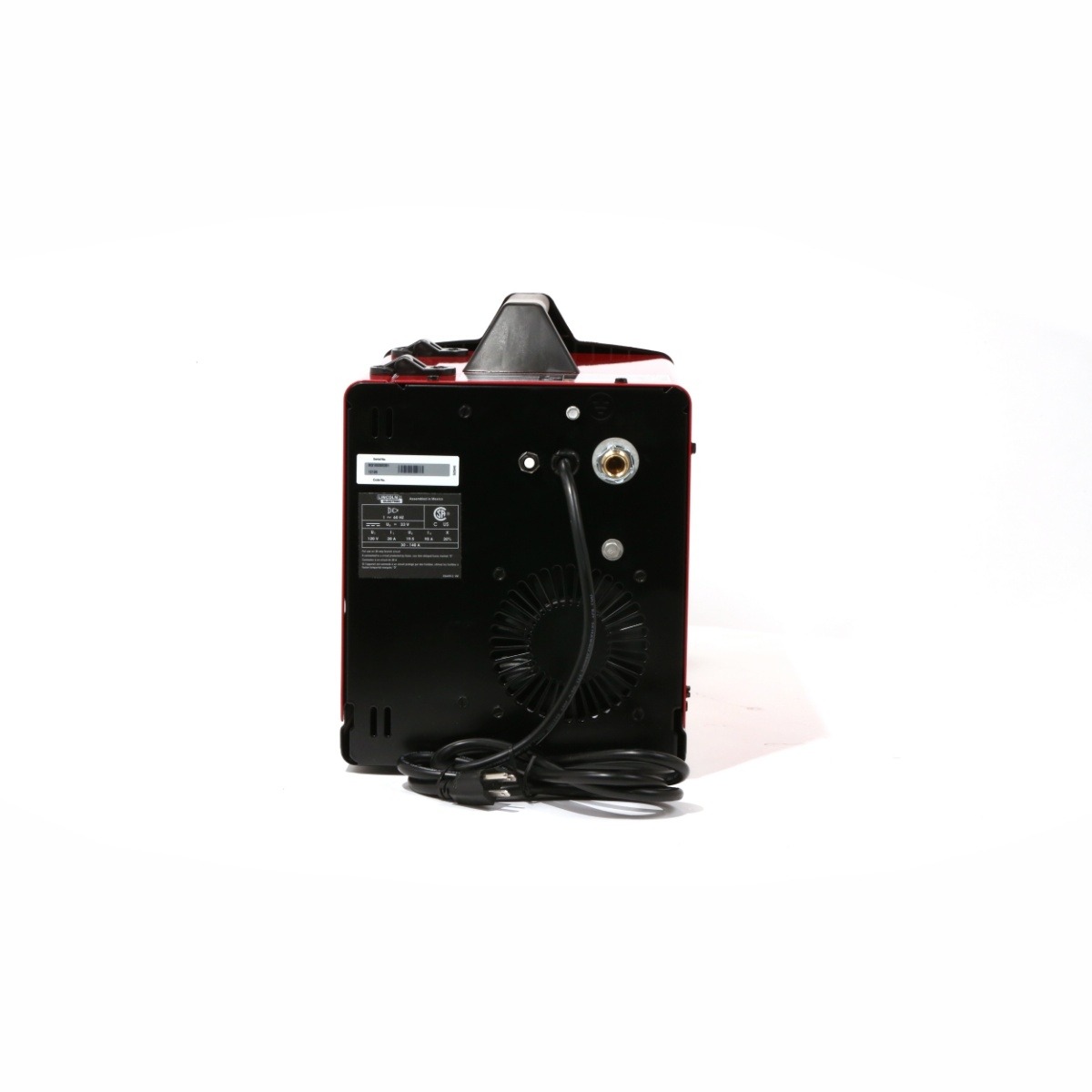 Description
Specifications
SKU: 2225691
Requiring common 120 volt input power, the Easy-MIG® 140 can be used almost anywhere. With simple two knob control, the machine is easy to set up for gasless flux-cored welding for deep penetration on thicker steel or gas-shielded MIG welding on thin gauge steel, stainless or aluminum. Compare the precise drive, rugged construction and full list of standard accessories. . . the Lincoln Electric Easy-MIG® 140 is an excellent choice!

20 Volt AC Input Compact Wire Feeder/Welder

Heavy Duty Wire Drive
Fully adjustable drive system reduces the chance of wire tangling and crushing.
Brass-to-brass gun connection enhances conductivity.
Durable cast aluminum gear box delivers added drive torque and quiet operation.
Easy-turn numeric drive tension indicator identifies optimized ranges for different wire diameters.
Capable Performance
Forgiving arc makes dialing in your application easy.
Smooth arc starts with minimal spatter.
Wide 30-140 amp welding output range.
MIG weld 24 gauge up to 3/16 in. (4.8 mm) sheet metal in a single pass. Weld up to 5/16 in. (7.9 mm) steel using self-shielded Lincoln Electric Innershield® (FCAW-S) wires.