Register To Win A Year Supply Of Natural Balance Pet Food!
Larchwood Farms Wild Huckleberry Jam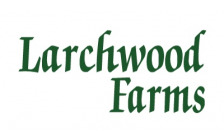 Larchwood Farms Wild Montana Gourmet Huckleberry Jam made with Wild Montana Huckleberries, Organic Evaporated Cane Juice, Fruit Pectin and Lemon...in small batches to retain the fresh wild bold Huckleberry taste. Huckleberry Jam is a favorite with our huckleberry jam customers, we've been making Huckleberry products since 1986, that's twenty-three huckleberry jam years!