Register To Win A Year Supply Of Natural Balance Pet Food!
Larchwood Farms Wild Chokecherry Jelly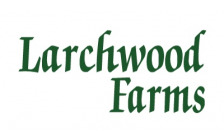 Larchwood Farms All Natural Wild Montana Chokecherry is flavor rich with more Chokecherry Juice than Organic Evaporated Cane Juice, fruit pectin and lemon...tart, bitter sweet and oh, so good.

This is an old time staple that older people know of and so many try it and say please don't change a thing...it brings back happy child hood memories of another time and place.

This Chokecherry product of jelly and syrup bring back more memories for our elder customers who had it as kids and their Mom's and Grandma's made it for the family. An old time staple, that stays with you forever.