Register To Win A Year Supply Of Natural Balance Pet Food!
KÜHL Men's WAYFARER™ Short Sleeve Shirt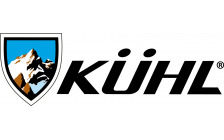 KÜHL's WAYFARER™ Men's Polo Shirt is constructed with 100% Wildfibre Organic Cotton™ for unmatched breathability and comfort. This sustainably sourced material is among the finest cotton we can find. Seamless shoulders add a modern touch to this classic look.
ADVANCED FABRICS

Fabric: main body: 100% Wildfibre™ Organic Cotton | 4.7 oz/sq. yd; 160 GSM
100% Wildfibre™ organic Cotton with a garment over-dye for unmatched luxury
DIFFERENT BY DESIGN

3-button polo
Grosgrain ribbon at back collar and front placket for added durability
DIFFERENT BY CONSTRUCTION

Klassik Fit
100% Wildfibre™ organic Cotton with a garment over-dye for unmatched luxury
100% organic cotton
KÜHL's classic men's collared shirt built for unmatched breathability
Imported