Register To Win A Year Supply Of Natural Balance Pet Food!
K-T Industries Extra Heavy Duty Cable Ties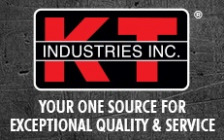 K-T extra heavy duty cable ties are made from strong DuPont 6/6 nylon material. Packaged in resealable bags to help preserve moisture and keeps ties organize. Higher moisture gives most zip ties more tensile strength. U/L listed. U/V ties can be used outdoors and indoors. Length is approximate.
Black
50 per package
17" length
4.9" bundle diameter
U/V stable may be used indoor and outdoor

-40°F - 185°F

175lbs break strength