Want to setup a bee-hive at your home? Get started here.
Jobe Topaz Valve with D Long Tail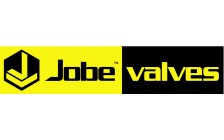 - Float operated valves for use in the automatic filling of water troughs, tanks, cisterns etc.

- The valve is configured for above or below water mounting.

- The float operates a small pilot valve which in turn operates the main diaphragm valve.

- Topaz trough valves are a good choice where their high flow, compact, robust, non corrosive construction and high level of adaptability are needed.