Jobe Megaflow Valve with DLT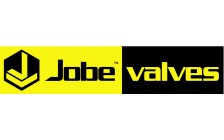 Float operated valves for use in the automatic filling of water troughs.
Underwater mounting only.
The float is connected to the valve with a nylon cord, this operates a pilot valve.
When the water level drops, the pilot valve is opened and the main diaphragm valve is activated.
The Megaflow is a good choice where its high flow, compact, robust, and non corrosive construction is beneficial.