Want to setup a bee-hive at your home? Get started here.
West Paw Jive Dog Chew Toy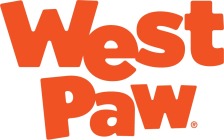 Jive® is an extremely durable dog ball with an unpredictable bounce to get dogs doing the jump and jive. Fits in a standard ball thrower. Bright, bouncy and BPA-free, Jive was ed to improve a dog's physical and mental fitness. Thrown fast and straight or launched on a rowdy roll, Jive's playful bounce will delight even the most discriminating dog. Jive is a great dog ball to keep dogs entertained and away from shoes and furniture.