Hornady LEVERevolution 44 Remington Magnum 225 grain FTX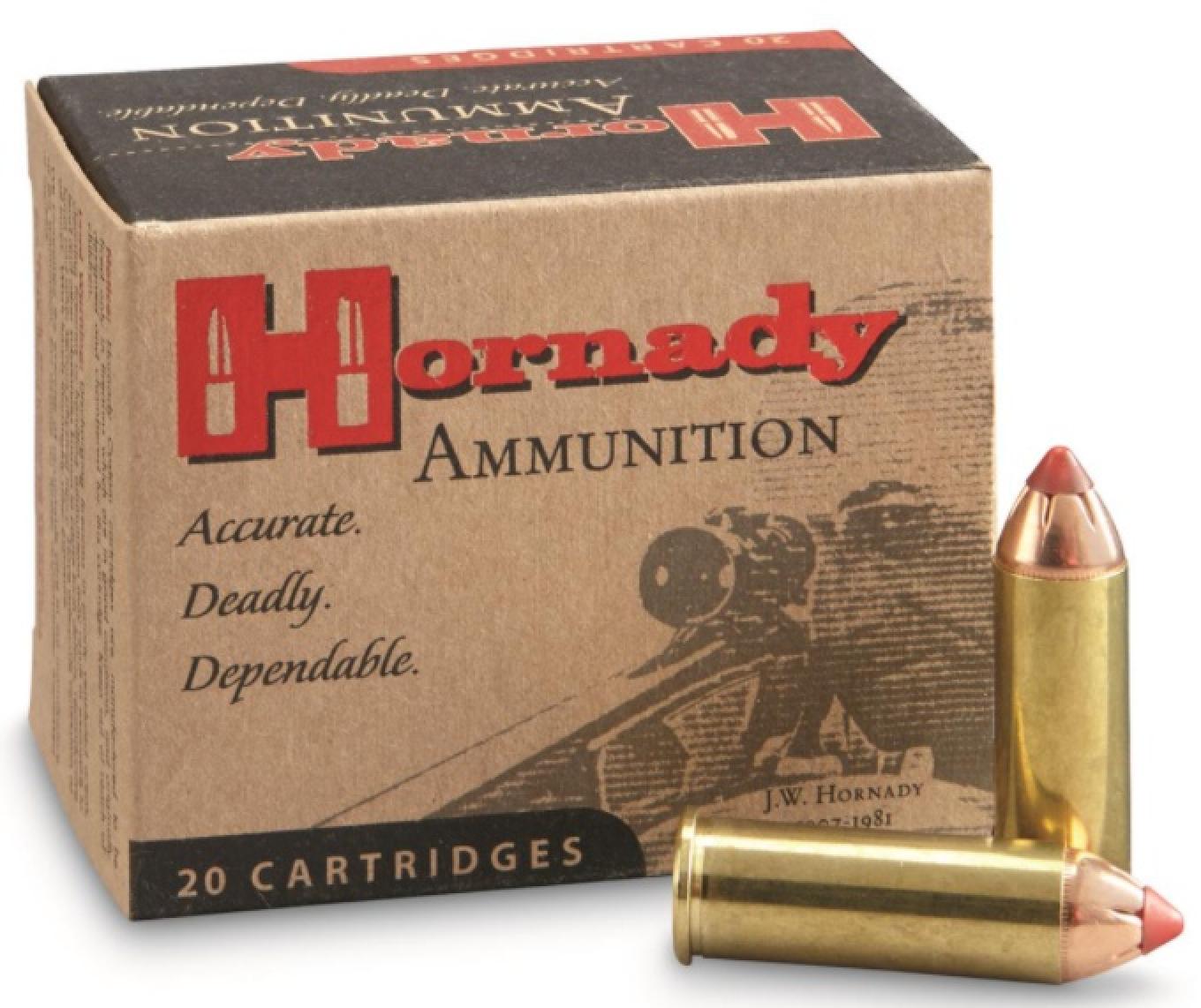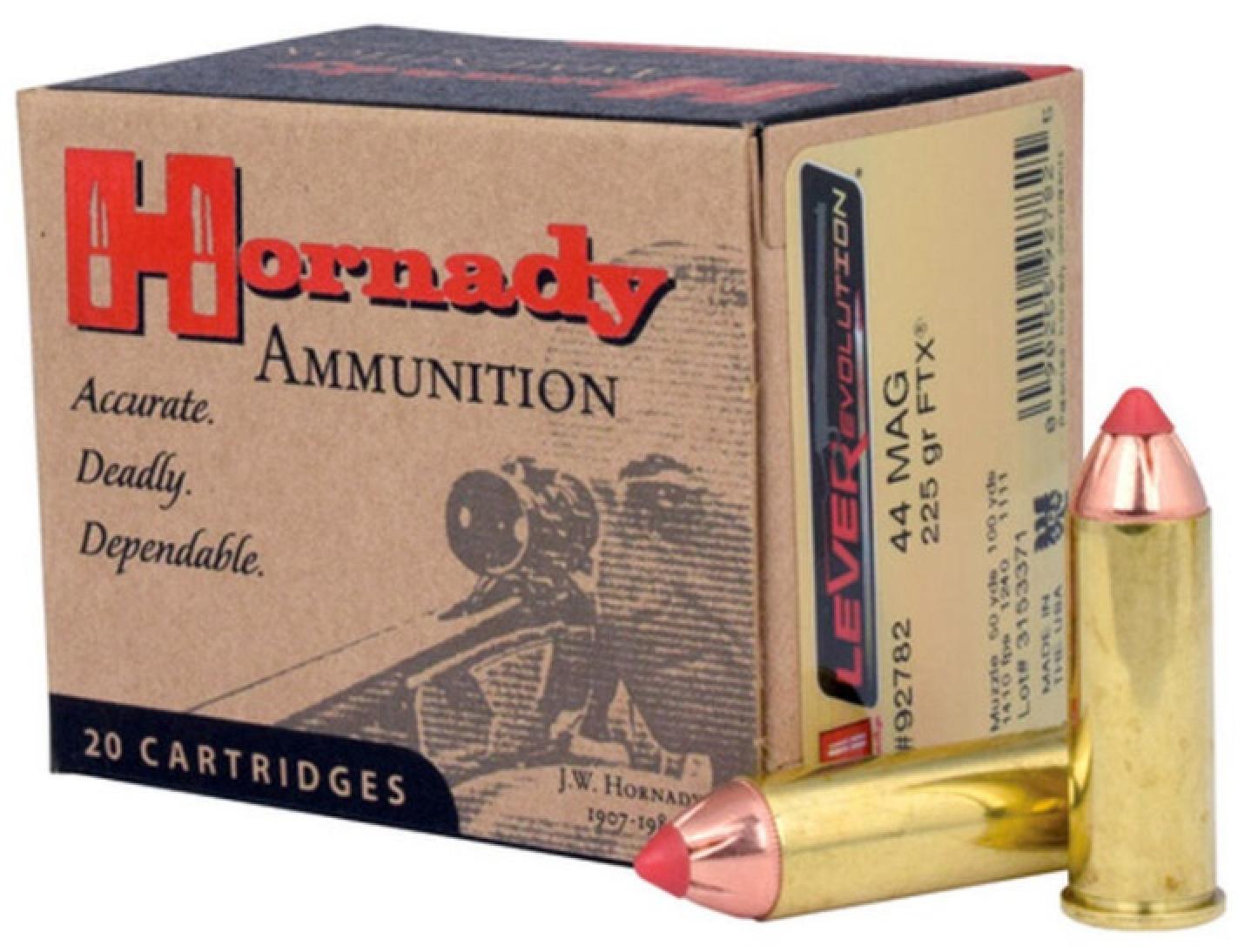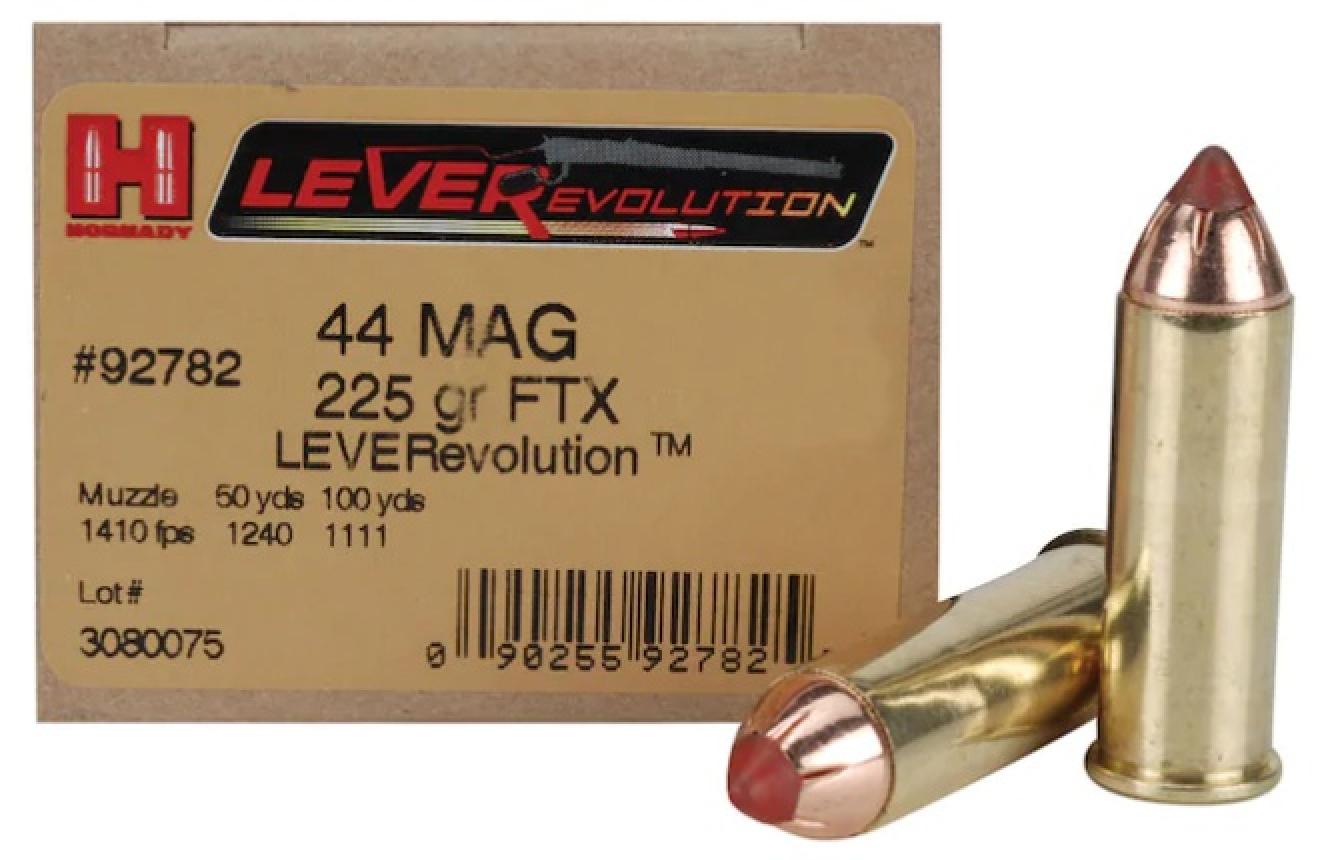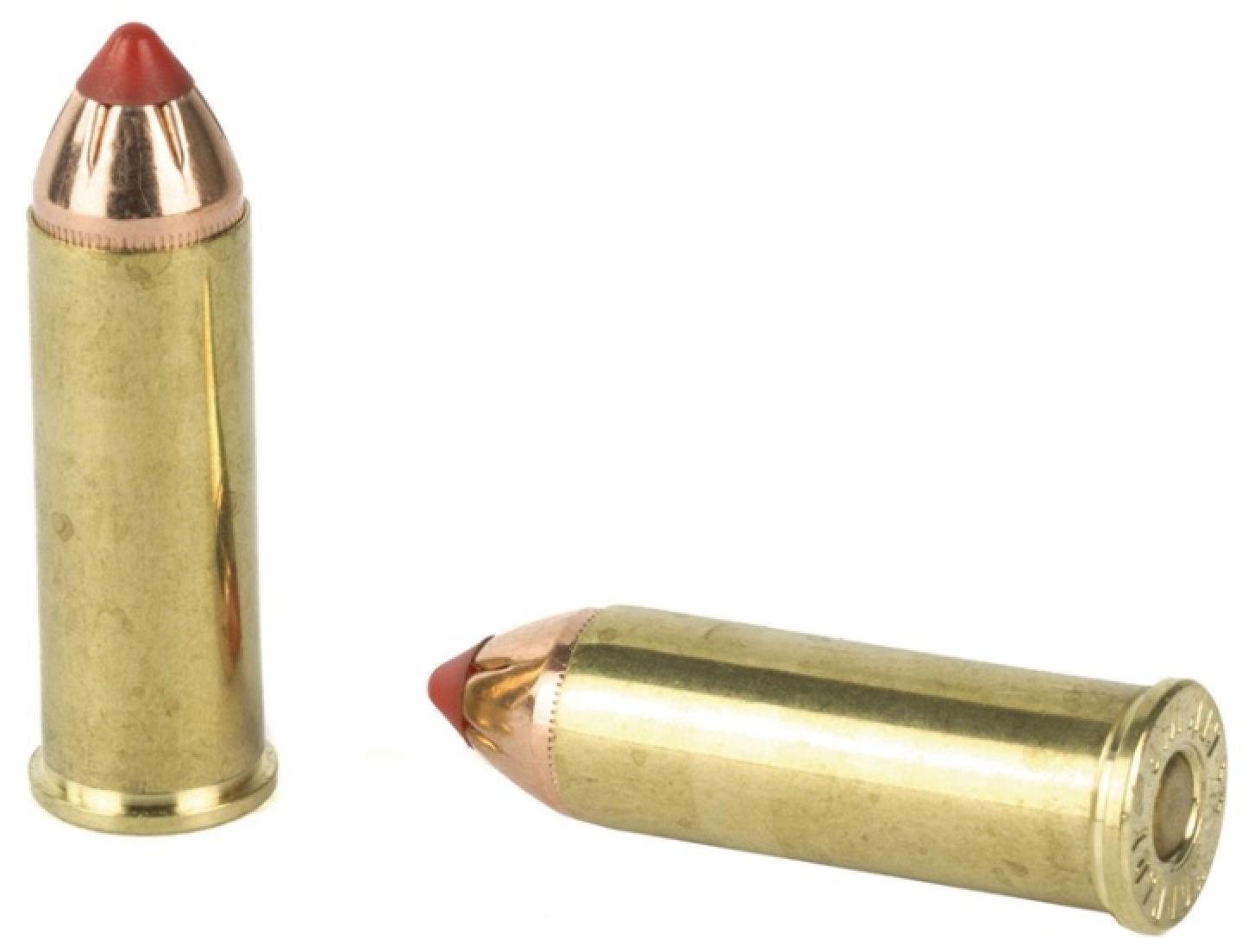 Highlights
Due to limited quantities nationwide, current stock instore may not match online availability. Please call your local Shipton's Big R for availability.
Description
Specifications
SKU: 1081152
Ever since its introduction in 2006, Hornady LEVERevolution 44 Remington Magnum 225 grain FTX ammunition has brought grandpa's lever action rifle out of retirement and turned it into a firearm everyone is shooting. Featuring a soft polymer flex tip, it's tough enough to stand up to a jacketed bullet, but soft enough so it won't dent the primer of the round in front of it or cause accidental firing in a lever gun. This new technology makes LEVERevolution cartridges safe in tubular magazines.

LEVERevolution ammunition features up to 40% more energy than traditional flat point loads and travels up to 250 fps faster. Feed your lever gun with a box today! This ammunition is new production, non-corrosive, in boxer primed, reloadable brass cases.
NOTE: The innovative LEVERevolution® FTX® and MonoFlex®bullet designs may require a newer magazine follower to provide best possible functioning of the last round out of the magazine in certain guns.
| | |
| --- | --- |
| Cartridge | 44 Remington Magnum |
| Grain Weight | 225 Grains |
| Quantity | 20 Round |
| Muzzle Velocity | 1410 Feet Per Second |
| Muzzle Energy | 993 Foot Pounds |
| Bullet Style | Polymer Tip |
| Bullet Brand And Model | Hornady FTX |
| Lead Free | No |
| Case Type | Brass |
| Primer | Boxer |
| Corrosive | No |
| Reloadable | Yes |