Want to setup a bee-hive at your home? Get started here.
Hobart Flux-Cored Wire E71T-11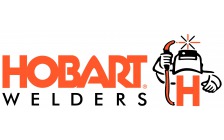 This Hobart Flux-Cored E71T-11 Welding Wire is great for single or multi-pass welds, particularly on thin-gauge mild or galvanized steel. This flux-cored welding wire is typically used for light structural, machinery part fabrication, prefab construction, railroad car repair, short assembly welds, tanks, and general fabrication. The operating temperature range of this Hobart welding wire is 325-850 degrees Fahrenheit.
This Hobart welding wire is great for single or multi-pass welds
Used for light structural, machinery part fabrication, prefab construction, railroad car repair, short assembly welds, tanks, and general fabrication
Steel welding wire diameter: .030 in.
Spool weight: 2 lb.
Operating temperature range: 325- 850 degrees Fahrenheit
The flux-cored welding wire is compatible with thin-gauge mild or galvanized steel
Great for applications with poor fit-up or rusty and oily plates