Want to setup a bee-hive at your home? Get started here.
Hobart Flame Retardant Cotton Welding Jacket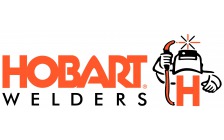 Ensure top-notch protection when you wear this tough welding jacket. Available in XXL, the Hobart 770568 Cotton Welding Jacket is lightweight so you don't feel weighed down. Made from breathable cotton, this welding jacket features a long-sleeve design for added coverage. Complete with snap closure, Hobart's flame-retardant welding jacket is perfect for long days on the job.
Lightweight welding jacket made from breathable cotton
XXL Size
Flame-retardant welding jacket offers long-sleeve design
Welding jacket great for long days on the job
Provides top-notch coverage
Hobart welding jacket features heavy-duty snap closure system