Want to setup a bee-hive at your home? Get started here.
Hobart Electrodes 7014 1/8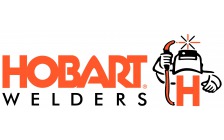 For high-deposition requirements, this stick electrode is ideal for applications requiring light penetration and faster travel speeds. 70,000 PSI tensile strength. It runs in all positions on AC or DCEN (straight) or DCEP (reverse) polarity.
1/8 in diameter
5lb pack
Used for high-deposition requirements
Ideal for applications requiring light penetration and faster speeds
All position welding
70,000 psi tensile strength