Want to setup a bee-hive at your home? Get started here.
Hobart Electrodes 6011 3/32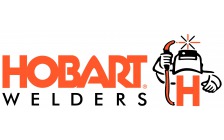 An all-purpose stick electrode for use in all positions on carbon and galvanized steel. 60,000 PSI tensile strength. Deep penetrating, ideal for welding through light to medium amounts of dirty, rusty or painted materials. Runs on AC or DCEP (reverse) polarity.
3/32 in diameter
5lb pack
All purpose stick electrode
Used on carbon and galvanized steel
All position welding
60,000 psi tensile strength