Register to Win A "Head Over Boots" Date Night Concert Package
Harvest King Starting Fluid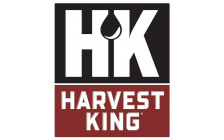 Harvest King Starting Fluid is designed for use in gasoline and diesel engines. It starts engines faster, saves batteries, and contains upper cylinder lubricant. A small amount of Harvest King Starting Fluid provides quick, smooth starting of gasoline and diesel engines in any weather. It can be sprayed directly into the air cleaner and contains an upper cylinder lubricant.
Starts Engines Quickly and Reduces Drain on Batteries.
Starts Diesel or Gasoline Engines.
Contains an Upper Cylinder Lubricant.
Fits Diesel Injector Systems.
Gives Smooth Starts in All Kinds of Weather.