Want to setup a bee-hive at your home? Get started here.
Harvest King Multi-Purpose Automatic Transmission Fluid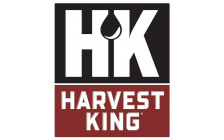 HARVEST KING DEX/MERC AUTOMATIC TRANSMISSION FLUID - is manufactured from highly refined base stocks and compounded with modern additive technology for use in older Ford and General Motors vehicles, as well as many foreign vehicles, requiring DEXRON®-III or MERCON®. Recommended for use in 2005 and earlier GM automatic transmissions. Not for use where DEXRON®-VI is required. Recommended for 1981 and later Fords (except those requiring Type F, MERCON® V, MERCON® SP or MERCON® LV).
Excellent low temperature fluidity for good cold-start shifting
Resistance to foaming
Oxidation and thermal stability for long life
Protection against rust, corrosion and wear
Compatible with all transmission seal material