Want to setup a bee-hive at your home? Get started here.
Harvest King Full Synthetic SAE 5W-30 Motor Oil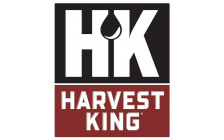 Harvest King motor oils are formulated with highly refined base oils combined with a carefully selected additive package to provide maximum protection against wear, rust, corrosion, oxidative thickening, acid formation, sludge and varnish deposits for high viscosity applications. COASTAL SL PASSENGER CAR MOTOR OILS meet API Service Category SL, SJ, and SH.
Improved fuel economy
Increased sludge protection
Enhanced piston cleanliness
Increased emission protection
ILSAC GF-5 Resource Conserving formula