Want to setup a bee-hive at your home? Get started here.
Harvest King Full Synthetic SAE 10W-30 Motor Oil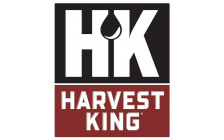 HARVEST KING FULL SYNTHETIC MOTOR OILS are top tier, high detergent automotive engine oils specially formulated to meet the stringent lubrication requirements of today and tomorrow's engines. It meets API SN PLUS which helps prevent pre-ignition and wear, and provides improved cleanliness and fuel economy. Synthetic base oils combine with carefully selected additive packages to provide maximum protection against wear, rust, corrosion, oxidative thickening, acid formation, sludge and varnish.