Want to setup a bee-hive at your home? Get started here.
Harvest King API Service GL-4 SAE 90 Gear Oil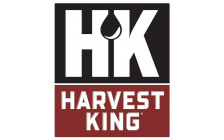 HARVEST KING API GL-4 GEAR OILS are compounded with highly refined base stocks and additives to ensure extreme pressure characteristics, anti-wear, corrosion inhibition, rust prevention, low pour point, and antifoaming performance. It is fully formulated for limited slip differentials.
API Service GL-4
EP SAE 90 Gear Oil
Provides extreme pressure (EP) protection
Protects against rust, corrosion and foam
Extends the life of your equipment