Register To Win A Year Supply Of Natural Balance Pet Food!
Harvest King 40:1 Pre-Mixed 2 Cycle Fuel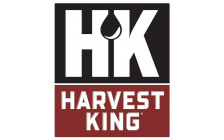 Harvest King 40:1 pre-mixed fuel that is specifically engineered for 2-cycle engines. This ethanol free formula provides easier starting for your small engines as well as smoother idling. No more mixing - no more mess!
Ready-to-use premixed fuel engineered for 2-cycle engines using a 40:1 mix

Ethanol-free formula provides easier engine starting and smoother idling

No more mixing, no more mess with premixed ready-to-use fue