Want to setup a bee-hive at your home? Get started here.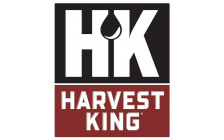 Formulated for use in air-cooled, 2-cycle engines including; trimmers, edger's, leaf blowers and other power equipment requiring a low-ash, air-cooled, API-TC 2-cycle engine oil.
Premium low-ash formula protects against wear, deposits, rut and corrosion reducing piston scuffing and ring sticking.
Environmentally friendly low-ash formulation
Improve detergency in traditional and low smoke air-cooled 2-stroke engines
Can handle increased operating temperatures