Want to setup a bee-hive at your home? Get started here.
GSI Outdoors Glacier Stainless Coffee Percolator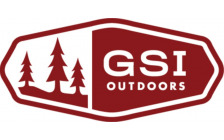 Great for brewing coffee for large camping groups, the rugged stainless steel GSI Outdoors Glacier Perc coffee percolator is great for use on both stove top or campfire. Available in multiple sizes, it features heavy-gauge 18/8 stainless steel construction that's resistant to corrosion and will withstand ground impacts. It features a pour spout that minimizes dripping, stainless steel handle, and a stainless steel wire bail handle at the top. The PercView dome made of glass provides a view into brewing progress, and this three-piece percolator includes an inner basket with cover.
8 Cup: Measures 8.5 x 6.5 x 7.8 inches; weighs 1 pound, 14.4 ounces

14 Cup:

Measures 8.8 x 6.7 x 9 inches; weighs 2 pounds, 2 ounces

Ultra-rugged percolator crafted entirely from Glacier Stainless® steel for years of unmatched taste and performance

Corrosion-resistant with marine-grade 18/8 stainless steel componentry and welds

Glass Perc-View knob for precision cook-time

Hinged lid prevents misplacement