Register To Win A Year Supply Of Natural Balance Pet Food!
Groove Life Nomad Groove Ring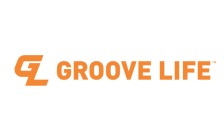 Groove Nomad collection takes tough, outdoor elements and melds them with unique style. Designed for the adventurous wanderer, our Nomad rings are the perfect way to be set apart from the crowd. Featuring Groove's patented, breathable grooves and air-ports, our Nomad rings are the perfect, safe, comfortable alternative to a traditional wedding band. The Burled Walnut weaves dark and light tones together, evoking a timeless, premium look.
Detailed designs inspired by the adventure. Breathable grooves allow air in and moisture out with a specially designed, comfort inner-band to give you maximum breathability and performance. Perfect Design with unique medical-grade materials for undeniable quality beyond any silicone ring that came before. In a class of its own.

Width: 8mm or 5/16" Thickness: 2mm or 3/32"
No stretch, no shrivel, no compromise
Nature Inspired
Max Breathability
Premium Materials