Want to setup a bee-hive at your home? Get started here.
GRAYL® GEOPRESS™ Purifier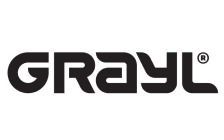 Unrivaled Ease, Speed & Convenience. 24 ounces (710 ml) of safe, clean drinking water anywhere on earth. Tap into the world's water sources and safely drink from sketchy spigots, hotel sinks, murky rivers, wells or lakes. Removes global waterborne pathogens (virus, bacteria, protozoan cysts) and filters pesticides, chemicals, heavy metals, and microplastics. Also improves taste, smell, and clarity!
Capacity: 24 oz (710 ml)
Weight: 15.9 oz (450 g)
Height: 10.4" (26.5 cm)
Diameter (at base): 3.4" (8.6 cm)
Active Technology: ion exchange, ultra-powdered activated carbon
Fast Flow Rate: 8 seconds per 24oz (5 liters/minute)
Removes: waterborne pathogens (99.99% of viruses, 99.9999% of bacteria, 99.9% of protozoan cysts), including Rotavirus, Hepatitis A, Norovirus, Giardiasis, Cryptosporidium, E. Coli, Cholera, Salmonella, Dysentery and more
Filters: particulates (i.e. silt, microplastics, etc.); activated carbon effectively adsorbs chemicals, pesticides, heavy metals, flavors, and odors
Durability: built tough to perform in harsh conditions and withstand 10 ft drops (full of water) onto concrete
Cartridge lifespan: rated for 350 cycles (65 gal. / 250L), as "press time" reaches ~25 seconds (or three years have elapsed since first use) it's time to replace your purifier cartridge
Cartridge shelf life: stored under proper conditions, an unused (and airtight) purifier cartridge has a shelf life of 10 years
BPA-Free materials: made from polypropylene #5, food-grade silicone, TPE, ABS food-grade plastic
Testing standards: independently tested by a certified laboratory to meet or exceed NSF/ANSI protocol 42 and 53 for pathogen and chemical removal; meets the the United States Environmental Protection Agency's Guide Standard and Protocol for testing microbiological water purifiers