Register To Win A Year Supply Of Natural Balance Pet Food!
Gel Blaster Collapsible Gellet Tub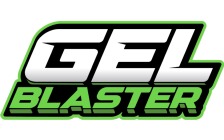 Be ready for any battle with a Gel Blaster Collapsible Ammo Tub. Gellets™ last indefinitely when dehydrated, and up to three months when submerged in water. When you are ready to play, use the built in strainer to remove excess water and you are ready to play!
COLLAPSIBLE AND CONVENIENT
Gel Blaster Gellets expand 10x their size. This 1.5 Gallon bucket holds 15,000+ Gellets. Gellets last indefinitely when dehydrated, and up to three months when submerged in water.

EASY STORAGE
When the ammo tub is not collapsed it measures at 8 inches in height and 10.5 inches in width and shrinks down to 2 inches in height when collapsed for easy storage.

PRACTICAL AND PORTABLE
Features a built-in strainer to drain excess water without losing Gellets in the process. Includes lid and carry handle so you can easily bring your Gellet ammunition with you on the go.

GELLET CAPACITY
Holds 15,000+ Gellets

TUB DETAILS
Built in Gellets strainer tub has lid and carry handle