Want to setup a bee-hive at your home? Get started here.
FPD Treated Blunt-End Wood Post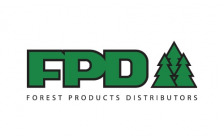 FPD's perfectly doweled-turned fence posts are manufactured from Ponderosa Pine and Lodgepole Pine. The doweled-turned posts are much straighter, there is little or no unsightly bark, and a relatively smooth surface; unlike regular peeled posts. All our doweled post materials are banded in square bundles and stickered. The stickers allow the posts in the bundle to dry properly before they are CCA pressure treated.
4" X 6.5' Blunt-end
Treated wood post