Register To Win A Year Supply Of Natural Balance Pet Food!
Fast Back Cure Heel Rope 35'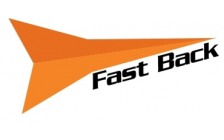 The Cure is an all nylon four-strand with a purple poly core construction. Small and light, the Cure is a vibrant Chartreuse for high visibility. Performs well in all weather conditions. For every Cure sold, one dollar will be donated to St. Jude Children's Research Hospital.
Core construction
Small diameter
Great tip weight
Length: 35'