Register To Win A Year Supply Of Natural Balance Pet Food!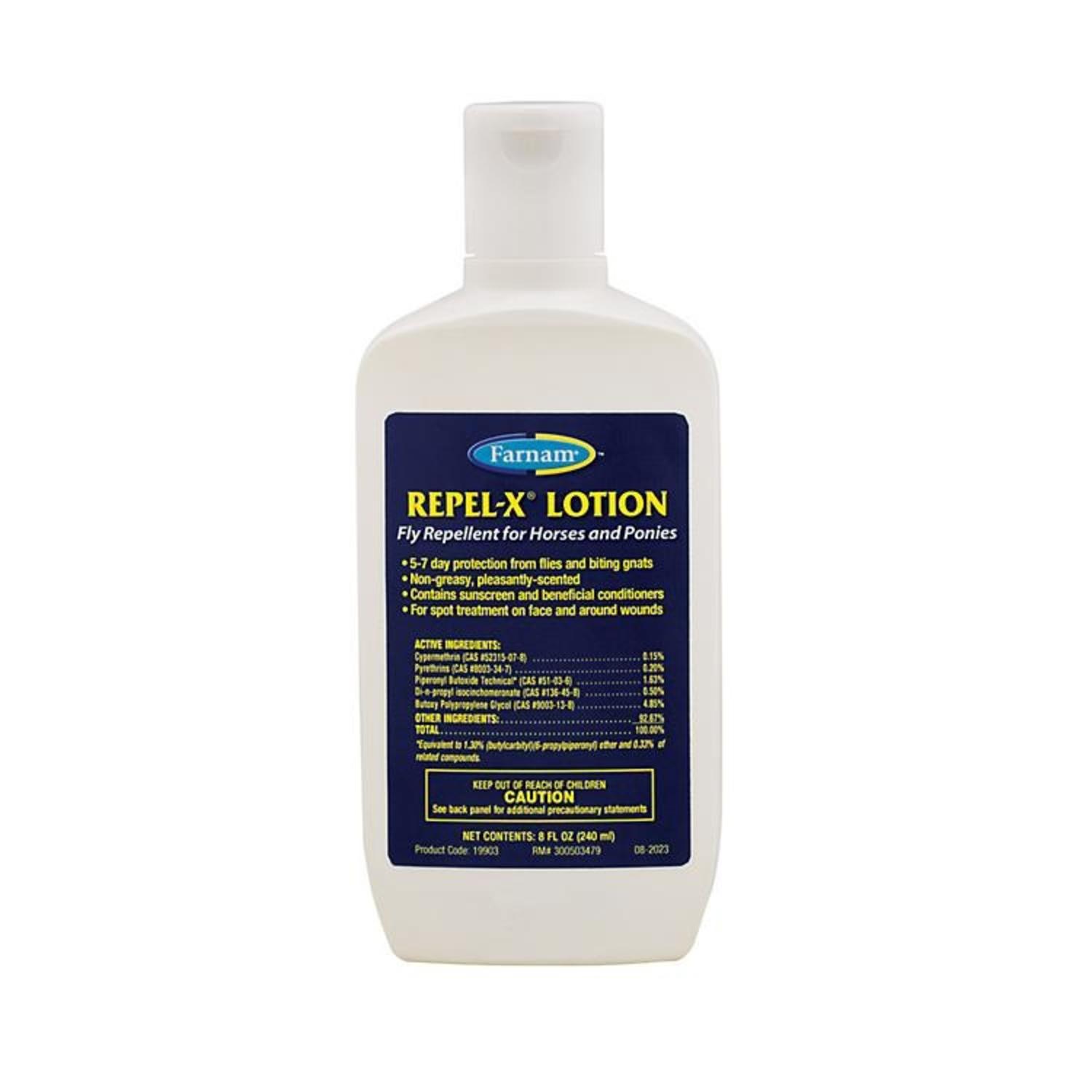 $12.99
Farnam Repel-X Lotion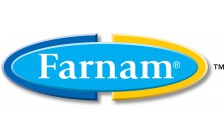 The reliability of Repel-X in a smooth, spreadable lotion. Repel-X Lotion is excellent for spot treatment around eyes, muzzle, ears and wounds. Cypermethrin formula with botanically-derived pyrethrins to repel and kill biting flies, filth flies, biting gnats, ticks and lice. One application of Repel-X Lotion works 5 to 7 days.
Includes sunscreen and conditioners for healthy skin and coat. Non-greasy Repel-X Lotion formula won't collect dust or dirt. Easy to apply with a convenient flip-top bottle for one-handed application.

Size:
Active Ingredients:

Cypermethrin [(±)-a-cyano-(3-phenoxyphenyl) methyl (±)cis, trans, 3-(2,2-dichloroethenyl)-2,2-dimethylcyclopropanecarboxylate]: 0.15%
Pyrethrins: 0.20%
Piperonyl Butoxide Technical*: 1 63%
Di-n-propyl isocinchomeronate: 0.50%
Butoxy Polypropylene Glycol: 4.85%
Inert Ingredients**: 92.67%
*Equivalent to 1.30% (Butylcarbityl) (6-propylpiperonyl) ether and 0.33% of related compounds.
**Contains Petroleum Distillates.
Directions for Use:

It is a violation of Federal law to use this product in a manner inconsistent with its labeling.
To protect horses from stable flies, horse flies, face flies, deer flies, house flies, horn flies, mosquitoes, gnats, ticks, fleas, chiggers, and lice, thoroughly brush the horse's coat prior to application to remove loose dirt and debris. For best results, shampoo and rinse, wait until coat is completely dry before applying. Using protective gloves or mitt, apply a light film to spot treat areas of the horse where flies gather. May be applied around superficial wounds and abrasions. Avoid direct application to eyes, nose and mouth. Repeat application as necessary. Wash hands with soap and water after use.
Caution:

For animal use only. Not for use on humans. Harmful if absorbed through skin or inhaled. Contact with this product may cause transitory tingling sensation. Avoid contact with skin, eyes or clothing. Avoid breathing vapors. Wash thoroughly with soap and water after handling. Remove contaminated clothing and wash before reuse.