Register To Win A Year Supply Of Natural Balance Pet Food!
Farnam Mare Plus Gestation & Lactation Supplement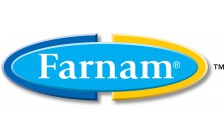 Nutrition plays an important role in the reproductive cycle and in ensuring a healthy pregnancy, especially in the last trimester and during early lactation. Farnam Mare Plus Gestation and Lactation Supplement is rich in vitamins A, D and E to help keep mares in optimal body condition during all stages of breeding.
Helps maintain optimal body condition of pregnant and lactating mares
Provides nutrients important for the health of mares and their unborn or nursing foals
Helps support fetal development in the last trimester and during lactation
Formulated with a balanced calcium/phosphorous ratio plus protein, amino acids, folic acid and vitamin E to replace the nutrients in the mare's diet that she's providing to her unborn foal
Complements your mare's normal diet!
Easy-to-feed PELLETS!
Ingredients:
Vitamins A, Vitamin E, Calcium, Phosphorous, Added Protein, Amino Acids, Folic Acid.
Feeding Directions:

Enclosed scoop holds 56 g (approximately 2 oz).
Based on 1,100 lb. horse.
Mare Maintenance: Feed 1 oz. (1/2 scoop) per day with regular grain ration
Gestating Mares: Feed 2 oz. (1 scoop) per day with regular grain ration
Lactating Mares: Feed 3 oz. (1 1/2 scoops) per day with regular grain ration