Register To Win A Year Supply Of Natural Balance Pet Food!
Farnam Grow Colt Growth & Development Supplement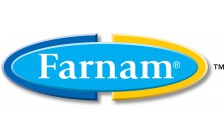 Give your foals the nutrition they need to grow healthy and strong with Farnam Grow Colt Growth and Development Supplement. Formulated with 27 essential vitamins and minerals to support optimal development in the first years of a foal's life. Specially formulated for foals and young, growing—horses and is great for use with a creep feed!
Formulated with 27 nutrients, such as protein, amino acids, vitamins and minerals, necessary for the health of growing foals
Supports normal, consistent growth and development
Supports proper bone and connective tissue development
Provides nutrients to help support the immune system
Supports first-year nutritional demands!
Easy-to-feed PELLETS!
Ingredients:

Grain Products, Wheat Middlings, Dehydrated Alfalfa Meal, Vegetable Oil, Cane Molasses, Vitamin A Supplement, Vitamin D3 Supplement, Vitamin E Supplement, Vitamin B12 Supplement, Menadione Sodium Bisulfite Complex, Riboflavin Supplement, Calcium Pantothenate, Thiamine Mononitrate, Niacin Supplement, Pyridoxine Hydrochloride, Folic Acid, Choline Chloride, Biotin, P-Aminobenzoic Acid, Ascorbic Acid, Calcium Carbonate, Monocalcium Phosphate, Salt, Magnesium Sulfate, Potassium Chloride, Manganese Sulfate, Ferrous Sulfate, Copper Sulfate, Zinc Sulfate, Ethylenediamine Dihydriodide, Cobalt Carbonate, Sodium Selenite, Propionic Acid (Preservative).
Feeding Instructions:

Enclosed scoop holds 1-oz.
To aid in maximum growth and development, add 2-oz of Grow Colt supplement to daily ration for each foal. Continue feeding daily throughout the foal's first year of development. Provides 27 important vitamin and mineral nutrients.
Feeding Before Weaning: To avoid setbacks resulting from weaning and to speed early development, the foal should be given some supplementary feed while still nursing the mare. Usually the foal can start eating small amounts of feed when he is two to three weeks old. Creep feeding - in which the newborn foal can feed on grain and hay separately from the mare - is highly recommended.
Feeding After Weaning: Foals are usually weaned at four to six months of age. At weaning, separate the foal from the mare and feed him 1 to 1 1/2 lbs of hay per 100 lbs of body weight. Also feed 2 ounces of Grow Colt® supplement daily. The weaning period is the most critical time for feeding the growth supplement. Similarly, the grain ration is quite critical. Three suggested grain rations for the weaning foal are outlined below:
Recommended Grain Formulas for weaning fowls to 1 year (Ingredients for 41-pound batch)
Ration No. 1 * Oats: 12-lbs * Barley: 12-lbs * Wheat Bran: 11-lbs * Linseed Meal: 4-lbs Grow Colt Supplement: 2-lbs
Ration No. 2 * Oats: 27-lbs * Wheat Bran: 6-lbs * Linseed Meal: 6-lbs * Grown Colt Supplement: 2-lbs
Ration No. 3 * Oats: 31-lbs * Linseed Meal: 8-lbs * Grow Colt Supplement: 2-lbs
Caution: Follow label directions. The addition to feed of higher levels of this premix containing selenium is not permitted.
Feed 3/4 to 1 lb of grain daily with fresh legume hay.
You can also add brown sugar to each of these rations to encourage the foal to start eating grain as early as possible. For use in horses only.