Register To Win A Year Supply Of Natural Balance Pet Food!
Engel Live Bait Drybox/Cooler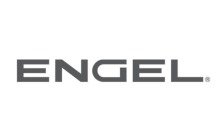 How could we improve upon a wildly popular industry-standard live bait cooler? First, we replaced the standard hang tray with an all-new pull net. This new feature makes fetching your bait and changing the water a breeze. Second, we moved the air tube port from the edge of the sidewall up into the lid. This should allow you to fill/use more of the box capacity, while also cutting down on the small overflow splashes that result from allowing the cooler to vent around the air tube.
Our powerful Gen2 2-speed 2X2 Air Pump keeps the water fully aerated, while the insulated cooler shields expensive bait from the elements. Plug into your car or boat's cigarette lighter using a 12V adapter to run the pump overnight and keep bait fresh for the next morning.
Quality Injection Molded (PP Copolymer) insulated with High-Grade molded Polystyrene Foam
Airtight EVA Gasket Seal Recessed Ergonomic
Carry Handles (ABS) & Integrated Shoulder Strap (PP) and Self-Stopping Hinge (ABS)
All Fittings Secured with Stainless Steel Screws
Stain and Odor Resistant. Non-Absorbent Surface Easy to Clean
2-Speed Pump Maximizes Aeration and Battery Life
Water-Resistant Housing Protects Motor and Suppresses Noise
Flexible Silicone Hose and Weighted Air Stone For Lively Bubbling Action
Includes all NEW pullout net
Warranty: 5 Year / 30 Day Pump

Exterior Dimensions 11" x 15" x 10"

Interior Dimensions:

8 1/2" x 12" x 7"

Weight: 3 1/2 Lbs

Quarts: 13 Qts

Number of Cans (2:1 Ratio): 18 12oz Cans