Register To Win A Year Supply Of Natural Balance Pet Food!
Electryx Heavy Duty Indoor/Outdoor Extension Cord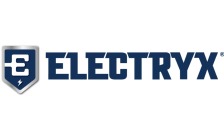 When you need a heavy duty extension cord, Electryx has you covered. This 10 gauge cord can handle 15 amps, 1875 watts, and can be used indoors or outside for power lots of items around the farm, ranch, or home. This heavy duty extension cord from Electryx can be used both indoors or out and is powerful enough to handle a variety of tools and household appliances.
Multi-use for farm, ranch and home
10 gauge

Lighted 3-prong
15 Amps
125 Volts
1875 Watts