Want to setup a bee-hive at your home? Get started here.
Hobart Electrodes 6013 3/32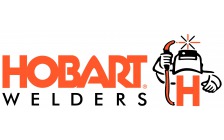 A light to medium penetrating all-purpose stick electrode for use in all positions, on carbon steel. 60,000 PSI tensile strength. Runs on AC or DCEP (reverse) polarity or DCEN (straight) polarity. Good for general, all-purpose applications and joints with poor fit-up.
3/32 in diameter
5lb pack
All purpose stick electrode
Used on carbon and galvanized steel
All position welding
60,000 psi tensile strength