Want to setup a bee-hive at your home? Get started here.
Little Giant Duraflex Muck Bucket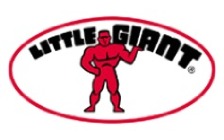 The perfect solution to a never-ending problem! The Little Giant 70-Quart Muck Tub can help you handle big or small cleanup jobs with ease. The ample mouth size lets you load it up fast, and the poly rope handles are strong and comfortable. Made from high-density polyethylene to protect against warpage and help prevent stress cracks. 21.75 inch diameter (exclusive of handles) by 17.25 inch high, holds 70 quarts (17.5 gallons). To make mucking jobs even easier, this tub fits perfectly on the Little Giant Multi-Purpose Muck Cart (Item No. CA500, sold separately).
21.75 inch diameter
17.25 inch high
70 quarts