Want to setup a bee-hive at your home? Get started here.
Duracell Optimum AAA Batteries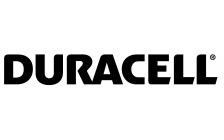 Duracell is the #1 trusted battery brand, and we're proud to offer you the all new Duracell Optimum 1.5-Volt Alkaline AAA batteries as part of Duracell's trusted lineup of batteries. Duracell's most groundbreaking innovation yet, the all new Duracell Optimum alkaline battery has a new cathode system that can deliver Extra Life in some devices, or Extra Power in other devices, vs Coppertop AAA. Optimum Batteries are packaged in a new slider pack with a resealable storage tray, that provides a more organized way to store your batteries.

Proprietary cathode with two active ingredients

Resealable package for convenient use - just peel, then reseal

Storage tray to help keep your batteries protected and organized

Available in AA and AAA battery sizes in: 4 pack, 6 pack, 8 pack, and 12 pack

Our highest energy disposable AAA