Register To Win A Year Supply Of Natural Balance Pet Food!
Dewalt Type 27 Stainless Steel Metal Grinding Wheel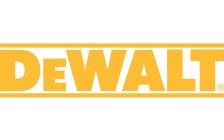 Featuring high-performance aluminum oxide grain for long life and aggressive material removal, DEWALT Type 27 HP Stainless Steel Grinding Wheels are built to grind heavy metals, such as stainless steel and super alloys. 3 full sheets of fiberglass ensure durability and safety. A proprietary material mix ensures long wheel life.
Application: Stainless Steel
Arbor: 7/8"
Diameter: 4.5"
Abrasive Grit: 30